The Carhartt WIP x Isle Skateboards x Raphaël Zarka project launched last Thursday at the Protein Studios in London.
An unconventional encounter between maths, art and skateboarding, the exhibition utilises film, sculpture and photography, documenting a series of performances, at the Palais de Tokyo in Paris, Institute of Contemporary Art of Singapore and Sainte-Croix Museum in Poitiers.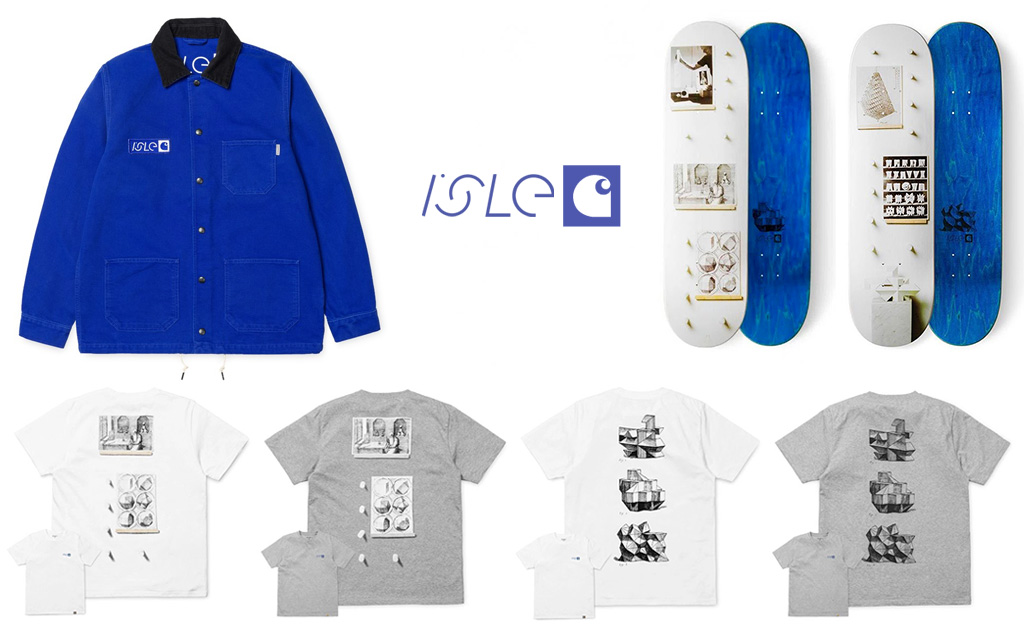 The project originated with Carhartt WIP approaching us to work on a collaborative collection. To bring the vision to life and add a unique aspect to the project, we invited artist and fellow skateboarder, Raphaël Zarka to get involved. Raphael had been researching the work of 19th Century mathematician Arthur Moritz Schoenflies, who had developed his own three dimensional models. These specifically captivated Zarka's attention, inspired with their sculptural potential and inspiring his own work which featured within the event space, surrounded by large format images of Isle team riders Sylvain Tognelli, Nick Jensen and Chris Jones.
As an added element, Dan Magee created PAVING SPACE: an unconventional encounter between maths, art and skateboarding. The film documents the series of performances, with behind the scenes insights from both Raphael and the skaters. See the trailer below – we'll post the full edit up shortly.
The range is now available in the following stores:
Parliament Skate Shop – Brisbane
Precinct Skate Shop – Gold Coast
UPS – Sydney
STM – Sydney
Fast Times Skateboarding – Melbourne & On-line
Brick n Mortar – Melbourne
Hemley Skateboarding – Melbourne
Beyond Skate – Perth